My customer's plan defaulted. Can I reopen it?
Yes. When a plan defaults, a reopen button will appear at the top of the plan. Click the reopen button to set up the customer's payment schedule again.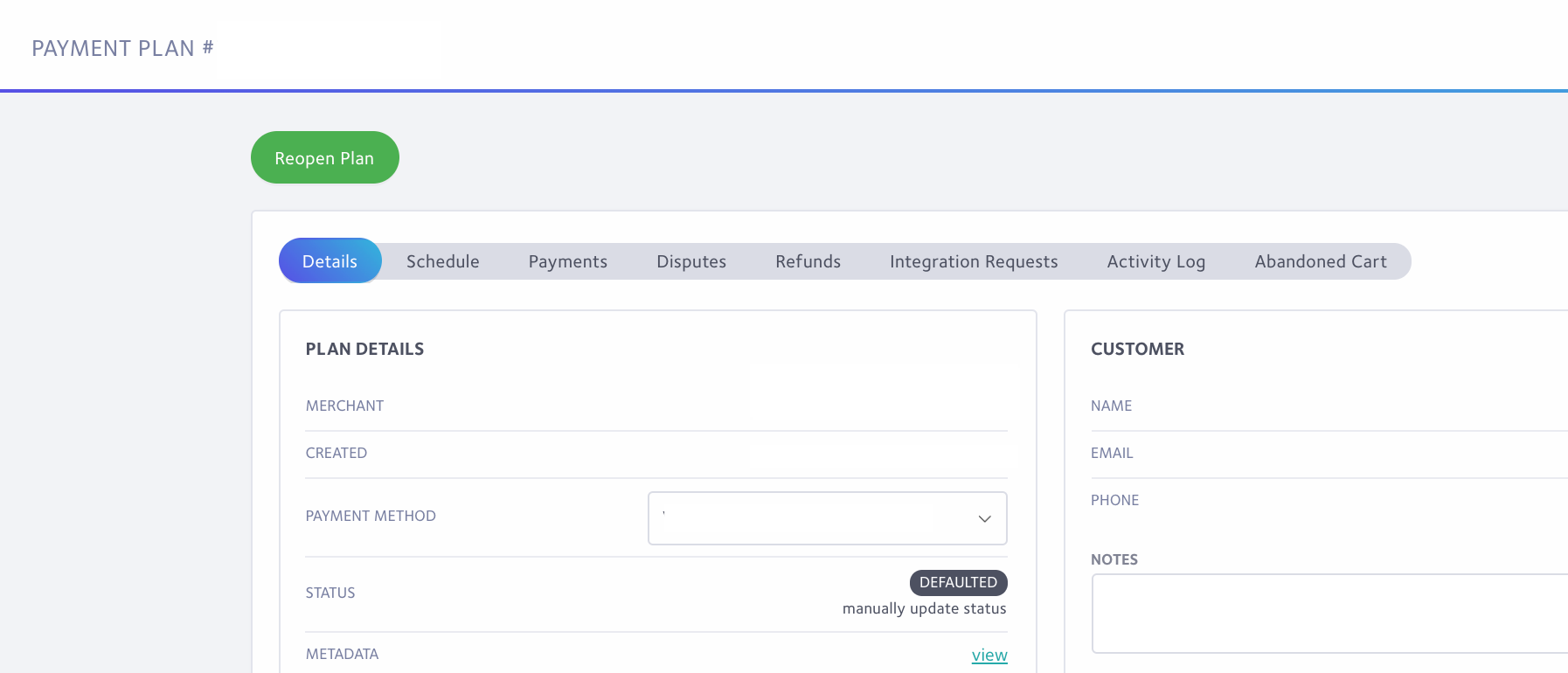 Can I process the customer's missed payments when I reopen the plan?
Yes. When you click the reopen button, you will be lead to the 'create a payment schedule' form. If you wish to process any missed payments when reopening the plan, set them as the down payment.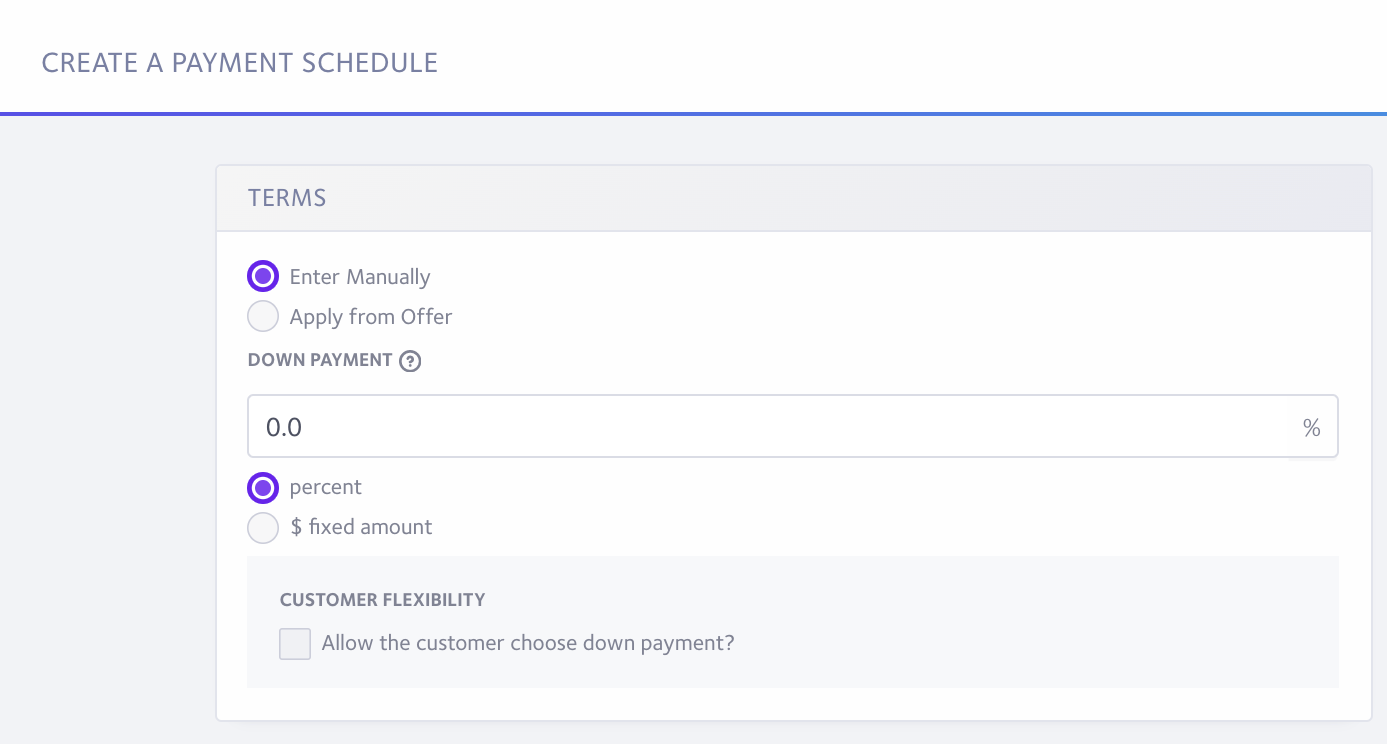 My customer needs to use a new payment method.
No problem. Your customer can add their new payment method in the customer portal. They can view our article on adding and updating payment methods  for more information.