Setting up Your Stripe account
After you finish filling out our signup form, seen below, you will be redirected to Stripe to set up your Stripe express connect account with Partially.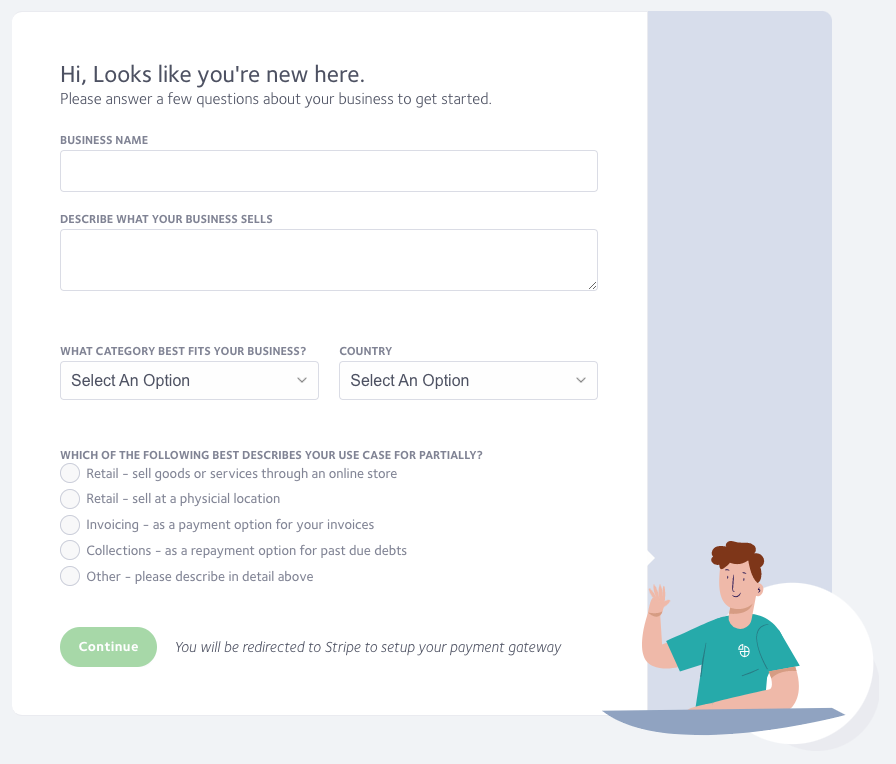 After you're redirected to Stripe, you'll need to validate your email and phone number, business owner information, and bank account information for your payouts.
After you finish entering in all information for your Stripe account, you'll be redirected back to Partially. It may take some time for Stripe to verify your account information, and you may need to go back to Stripe to verify some information. In that case, there will be a link from your integrations page, as well as at the top of each page, to go back to Stripe to finish validating your information.


Please note: your Stripe express connect account will only work for Partial.ly payments. A standard Stripe account is required for any payments outside of Partial.ly.
Have more questions?
Please email us at support@partial.ly or checkout our support article on Stripe FAQs.