How are payments processed?
Merchants are required to use Stripe to process their Partial.ly payments. Merchants who sign up for Partial.ly after Jan 5th, 2021 must use a Stripe Express account, which is created during Partial.ly registration. Merchants who have been using Partial.ly prior to Jan 5th, 2021 may still use their Stripe Standard account as long as they do not disconnect it.
How do I receive my payments with Stripe Express?
If you use Stripe Express, customer payments are immediately added to your Stripe balance, which you can view in your Partial.ly account under Settings > Integrations > View Stripe Account . The first payout to your bank will be 7 business days after your first payment is processed. After that, you can send a request to Partial.ly Support to lower your payout timeframe to as low as 2 business days . Restrictions may apply based on the risk assessment of your business.
How do I receive my payments with a Standard Stripe account?
If you use a Standard Stripe account with Partial.ly, your payments will also appear immediately in your Stripe balance, which can be viewed at www.stripe.com. Payouts to your bank are controlled from your Stripe account at www.stripe.com. For more info on payouts from a Standard Stripe account, please see the following Stripe article: https://stripe.com/docs/payouts.
Where can I view my payment history?
All merchants can review their payments in their Partial.ly account in the Payments section.
Can I download a spreadsheet of my payments?
Yes. When in the Payments section of your Partial.ly account, there is an Export to CSV button on the bottom right of the page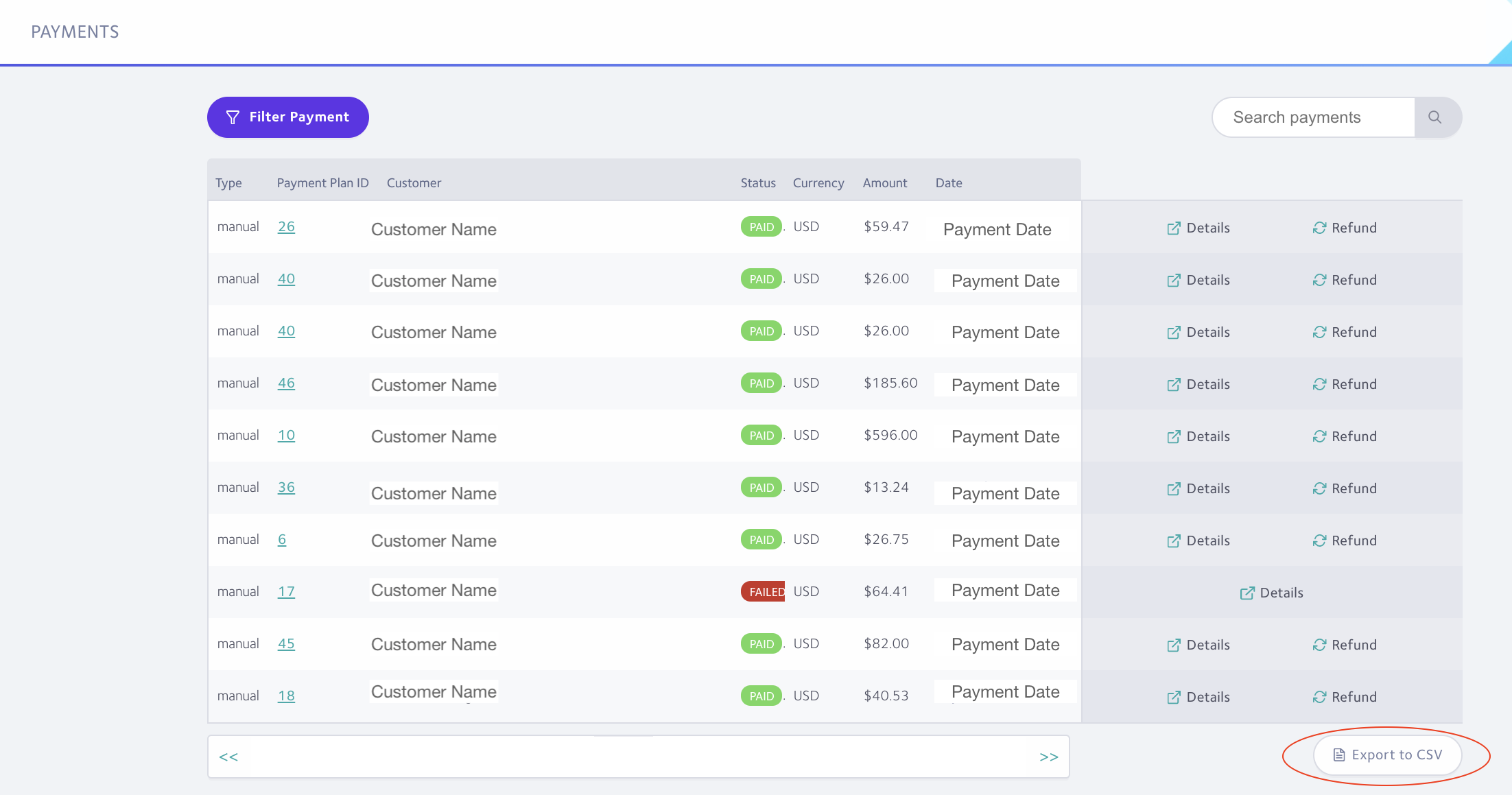 Can I filter my payments?
Yes. There is a filter button on the top left of the page.
You can filter payments by status, date, date range, etc.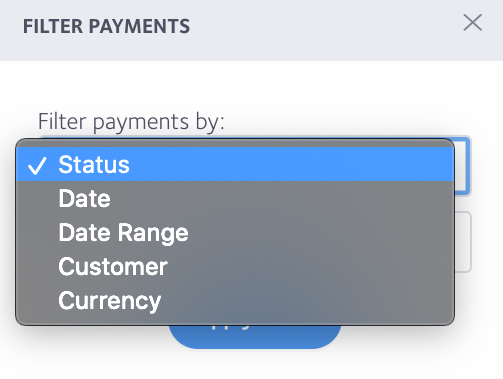 Can I only see payments for a specific plan?
Yes. Go to the plan you wish to view and all the payments for that plan will be under the Payments tab.

Have more questions?
Please email us at support@partial.ly