How do I receive my payments?
Customer payments are immediately deposited into your Stripe account as the customer pays them. You can review your payments in your Partial.ly account in the Payments section.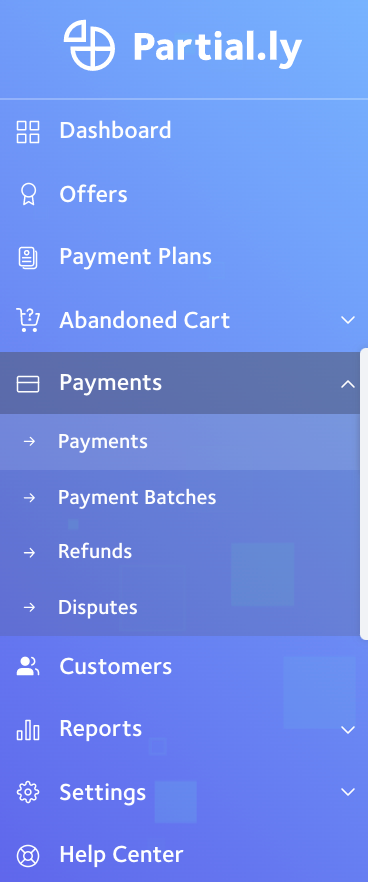 Click the details link to see the Stripe ID.
When will the payments be deposited into my bank account?
You will need to log into your Stripe account to review the payout settings to your bank.
Can I download a spreadsheet of my payments?
Yes. When in the Payments section of your Partial.ly account, there is an Export to CSV button on the bottom right of the page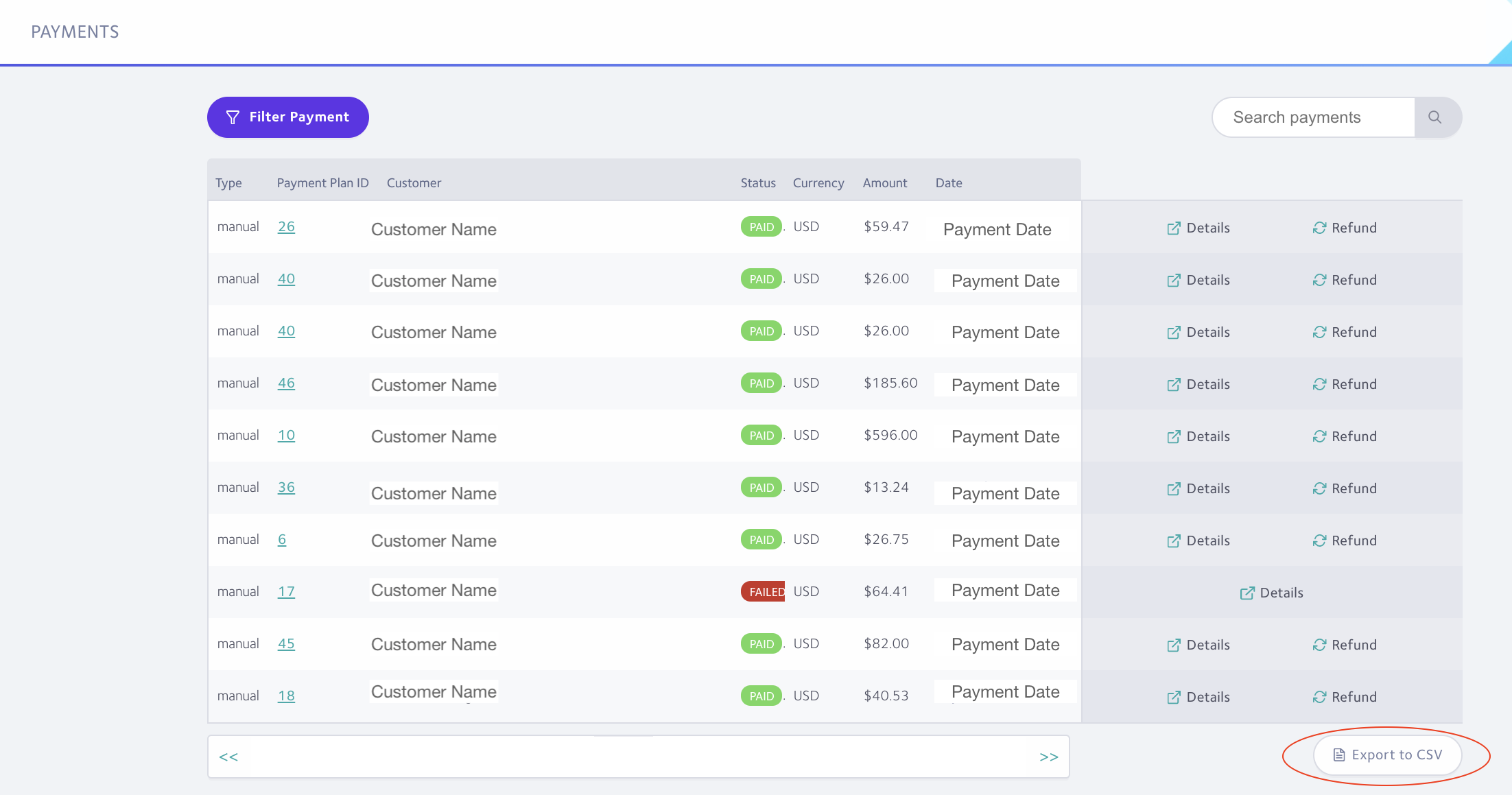 Can I filter my payments?
Yes. There is a filter button on the top left of the page.
You can filter payments by status, date, date range, etc.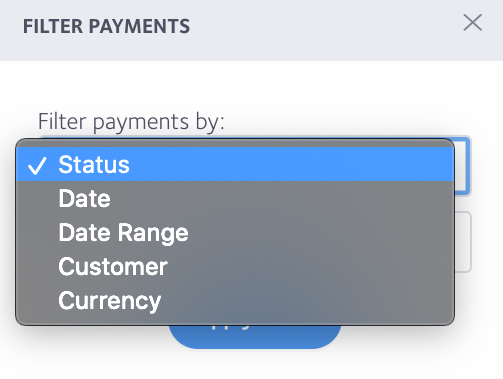 Can I only see payments for a specific plan?
Yes. Go to the plan you wish to view and all the payments for that plan will be under the Payments tab.

Have more questions?
Please email us at support@partial.ly