You may need to make changes to an open plan for various reasons.
Some Reasons to Add to a Plan
Add a Fee
Add Shipping Cost
Add Additional Item
Some Reasons to Deduct from a Plan
Discount
Remove Item from Order
---
Before You Start:
It is recommended you open the customer's PDF contract and set it aside to reference later. The contract can be found under the Schedule tab of the plan.

---
Step 1: Cancel Plan
In order to make changes to an open plan, you will first need to cancel the plan by clicking the red Cancel Plan link. (If you are a Shopify Merchant, do not cancel the Shopify order)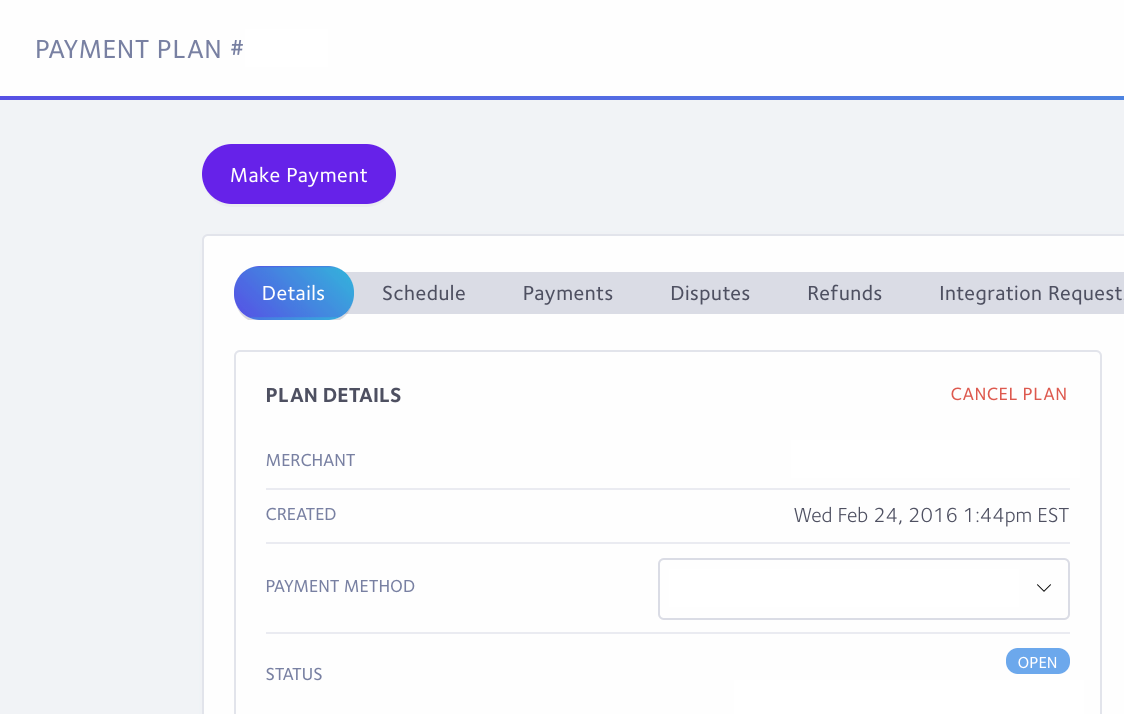 ---
Step 2: Reopen Plan
Click the Reopen button that now appears at the top of the plan.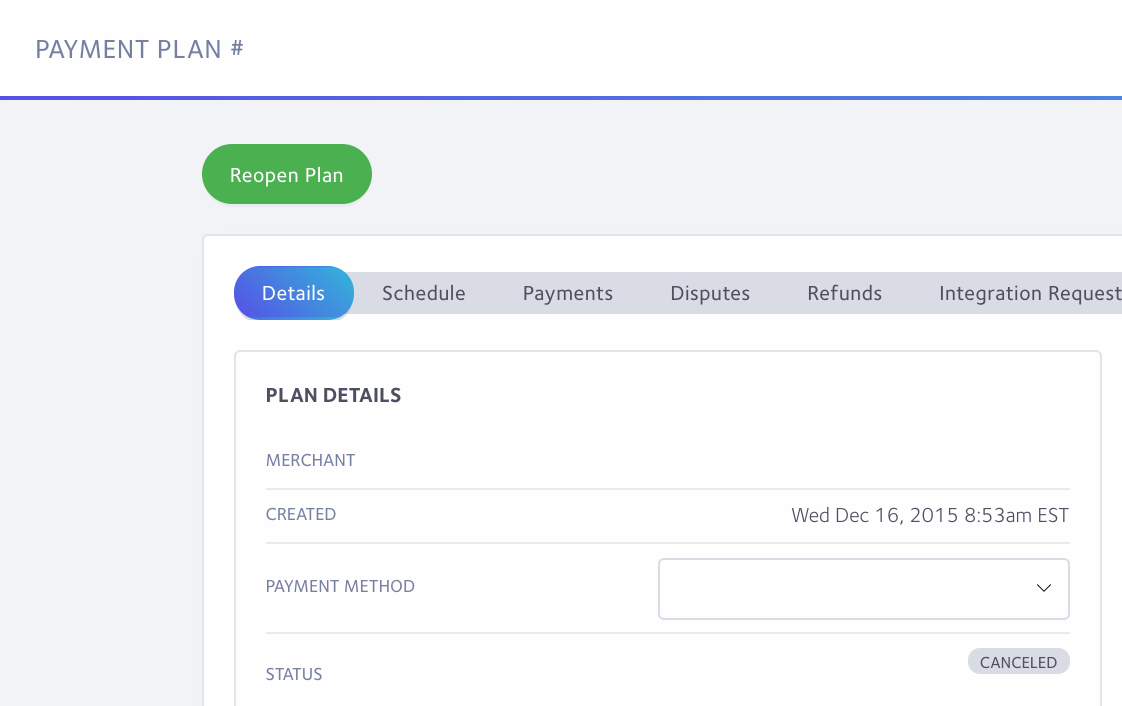 ---
Step 3: Add Line Item
You will be lead to the Create Payment Schedule page. Click the Add Line Item button on the right side of the page.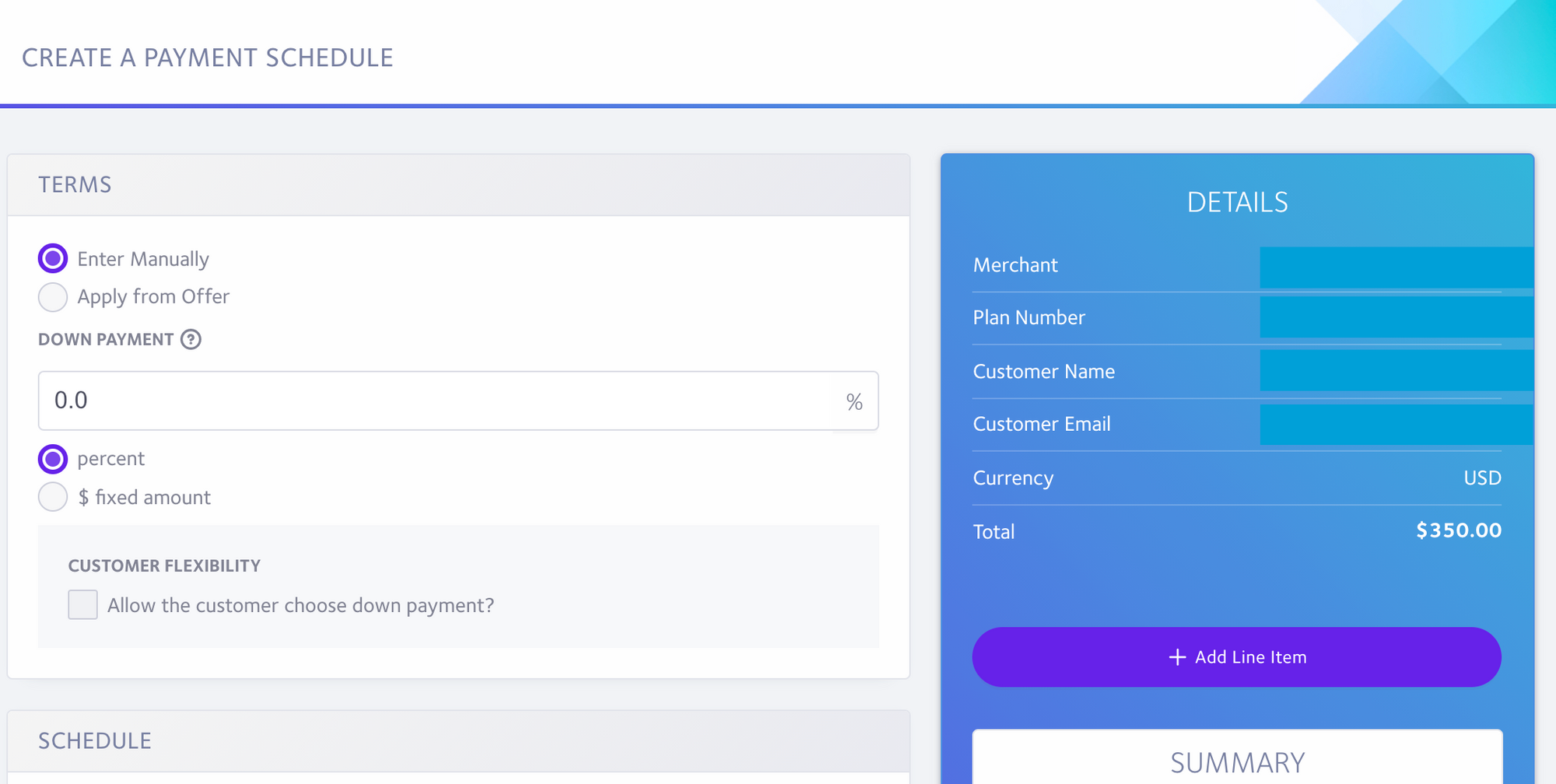 ---
Step 4: Description and Amount
Fill out the description and amount needed. If you are adding a discount, you will need to make the entry a negative amount (ex. -100).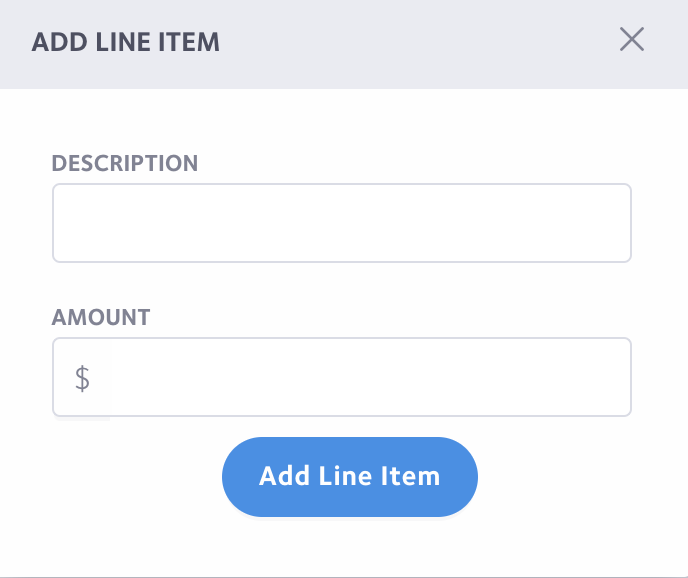 ---
Step 5: Summary
Once added, the new line item will appear in the summary of the plan.


---
Step 6: Set Up Schedule
Now that the line item has been added, you will need to set up the customer's payment schedule (frequency, term). You can reference their contract PDF to see their prior schedule.
If needed, the first payment date can manually be adjusted to the next date on the contract by selecting Manual Specify Date at the bottom of the page.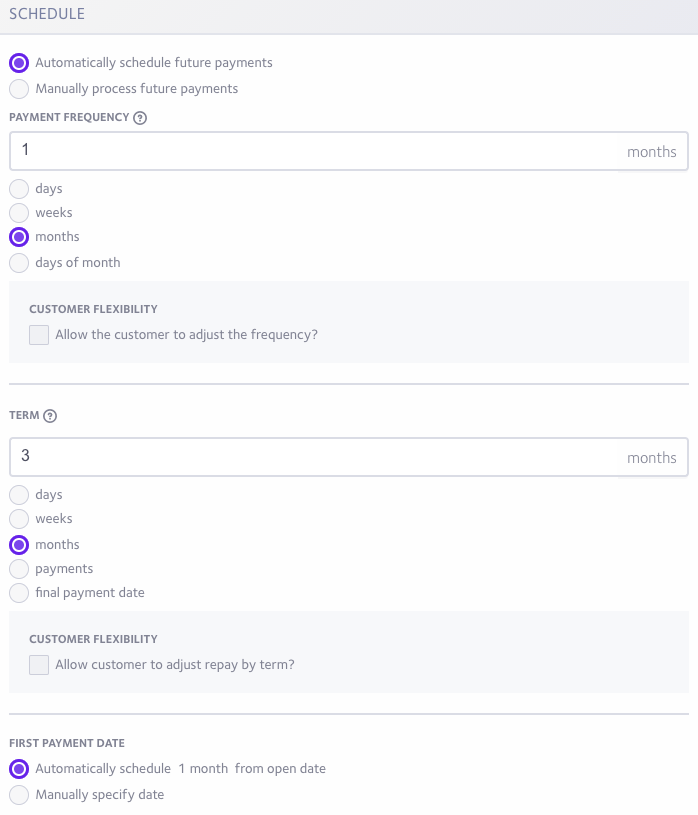 ---
Step 7: Create Payment Schedule
Click the Create Payment Schedule button.

---
Step 8: Review
The following page will generate the new contract for you to sign on the customer's behalf. Select the payment method and click the Open Payment Plan button.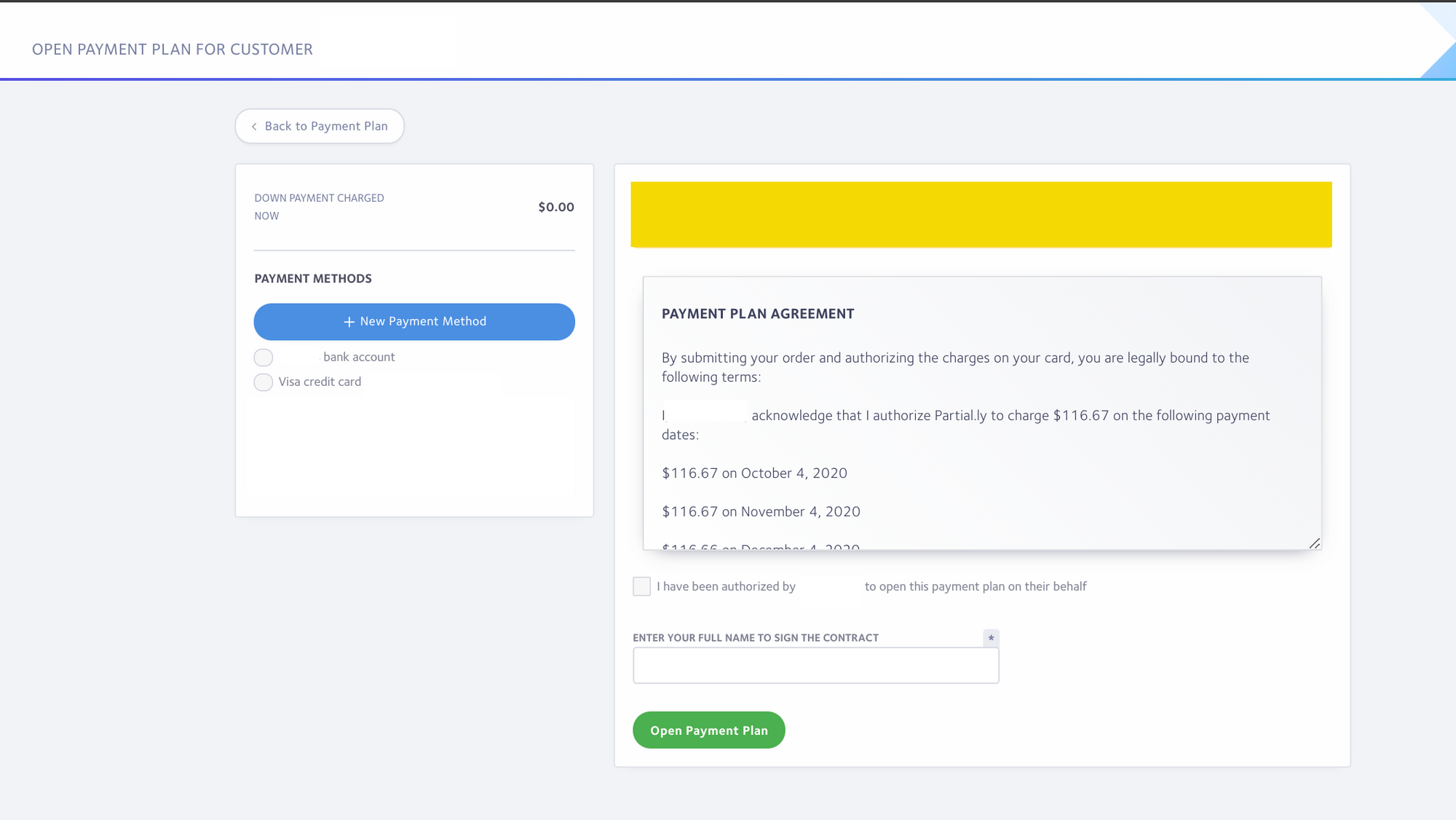 ---
Step 9: The Plan is Now Open and Reflects Your Changes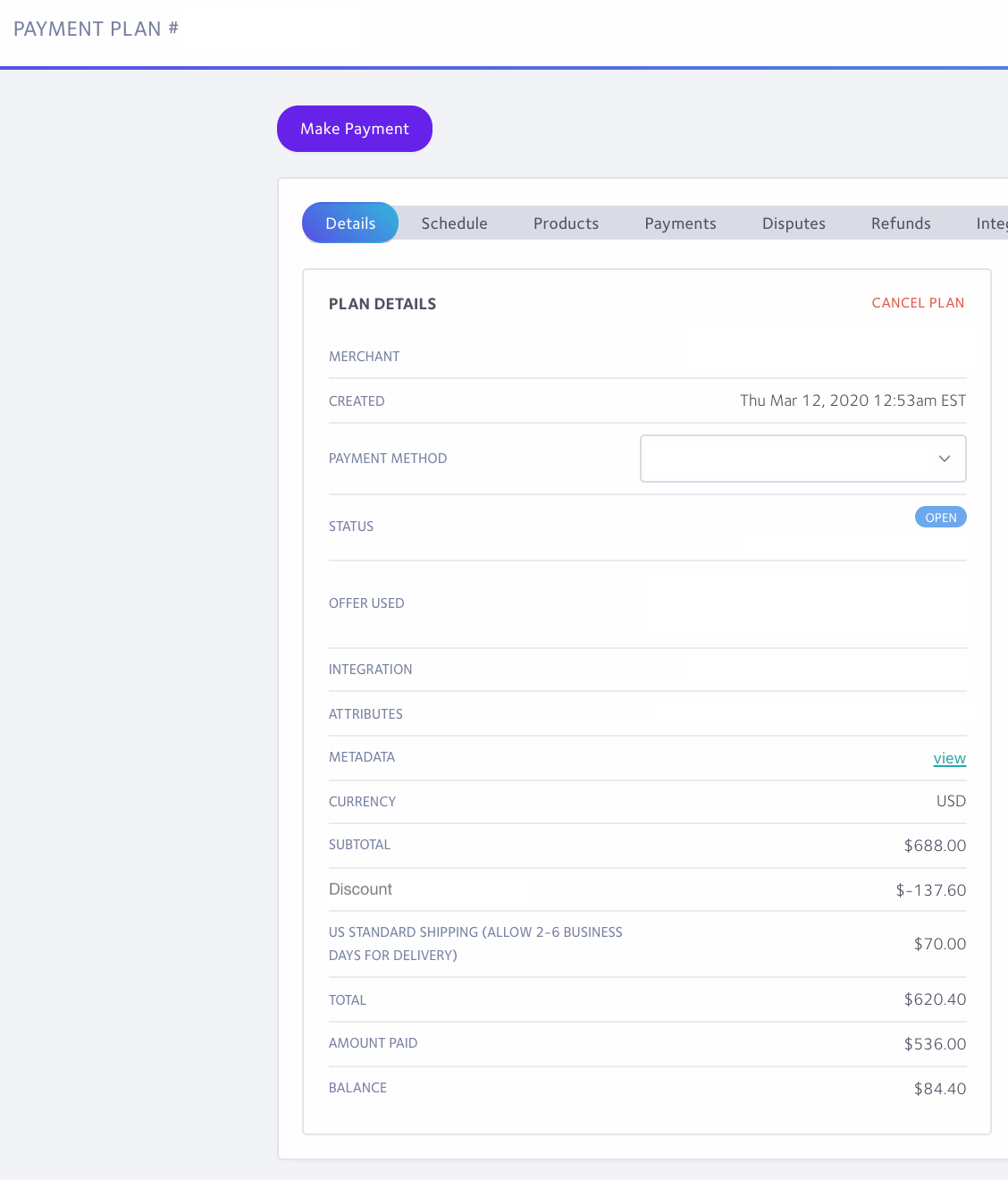 ---
Have more questions?
Please email us at support@partial.ly