Partially can automatically send email or sms messages to customers who do not complete your Shopify checkout, sending them an offer for a Partially payment plan to complete their checkout. Offering your customers a payment plan option can help you recover lost sales.
Payment plans created from abandoned cart rescue messages will be subject to an additional 0.5% fee.
See the partially abandoned checkout settings page for an explanation of the configuration fields. The only difference is the send message after configuration value is calculated from the time the Shopify checkout was created.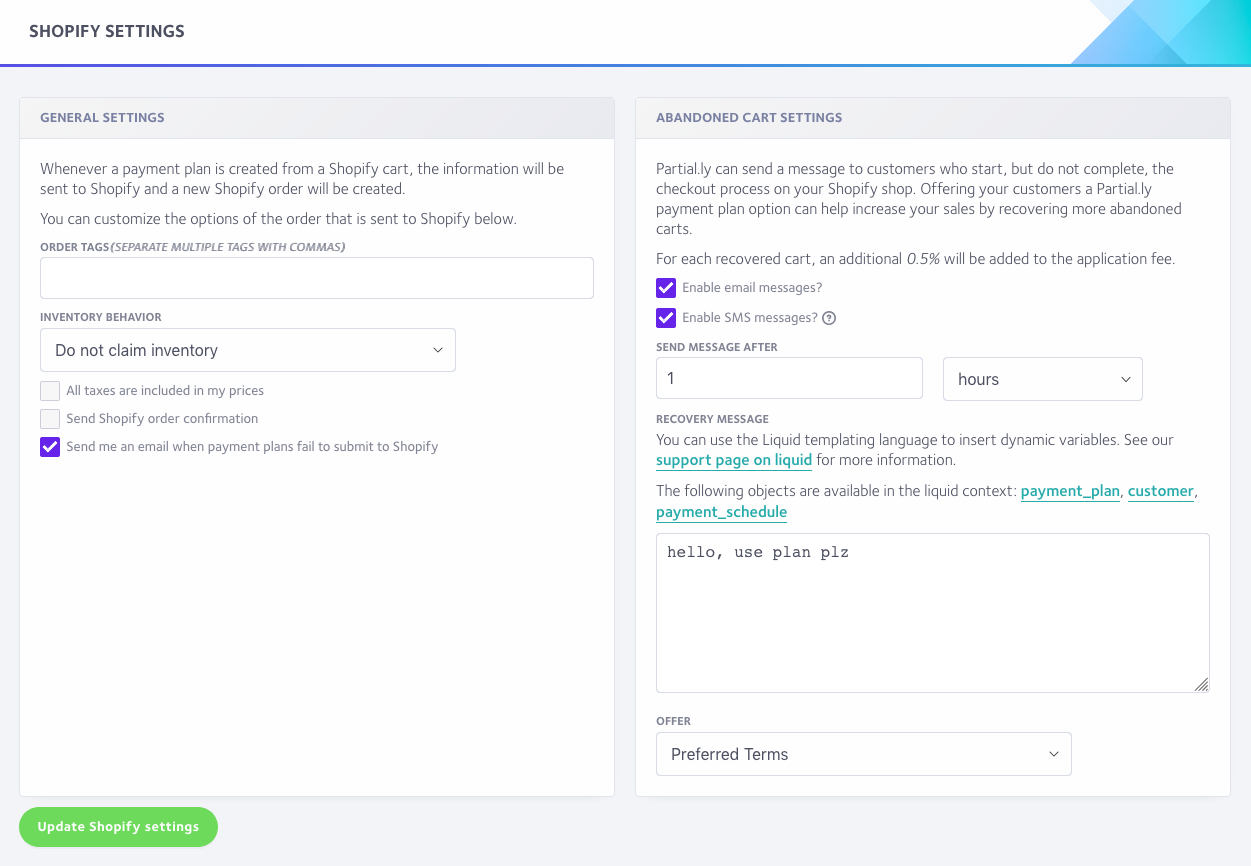 Payment plans created from an abandoned Shopify checkout will have the referral source set to shopify_checkout_created