You can connect your BigCommerce account three different ways:
Option 1 - From the BigCommerce app store
Option 2 - From your BigCommerce admin
Option 3 - From your Partial.ly account
All merchants are required to create a Partial.ly account at some point.
Option 1: BigCommerce App Store
You can download the Partial.ly app here: https://www.bigcommerce.com/apps/partial-ly-payment-plans/.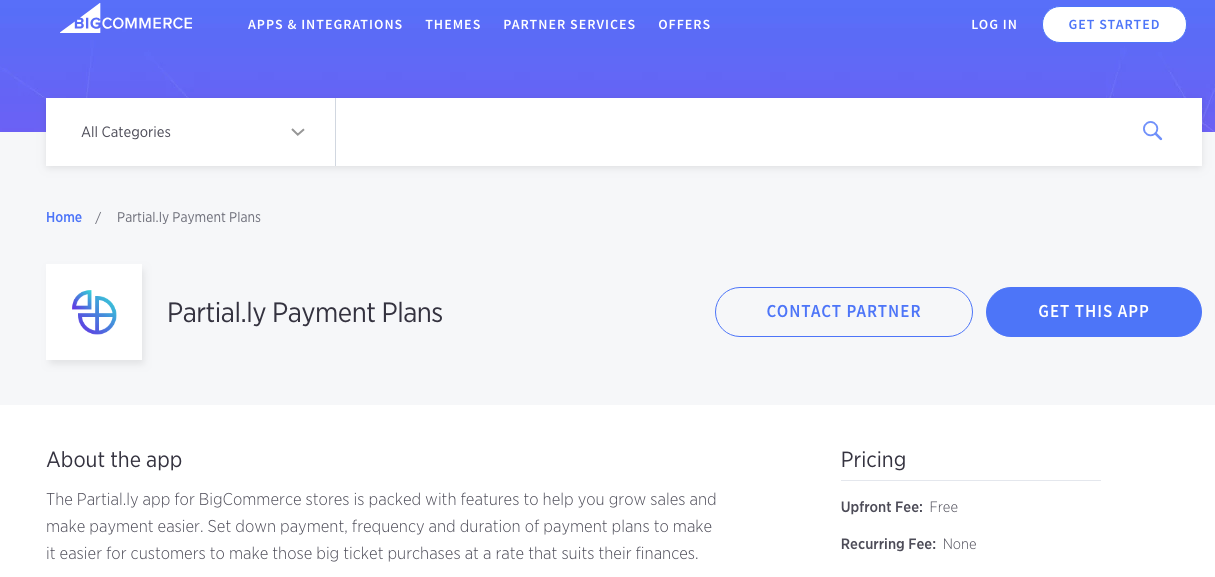 You'll then need to log in with your BigCommerce credentials and authorize Partial.ly.
Option 2: BigCommerce Admin
When logged in you BigCommerce admin account, you can access the Apps Marketplace in the main menu.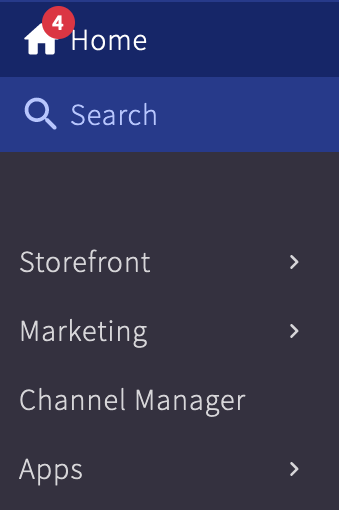 Search for the Partial.ly app and you will see the option to install the app.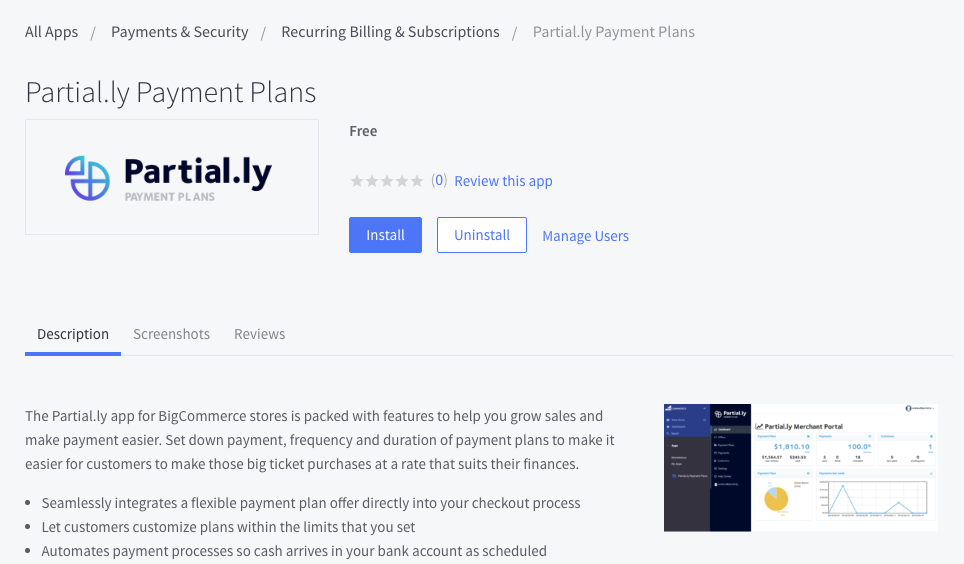 Option 3
Sign up for a Partial.ly account at https://partial.ly/register.
Once registered, you can connect your Bigcommerce store under Settings > Integrations > Bigcommerce.

You'll be taken to a BigCommerce authorization page to authorize Partial.ly.
After Your Connected
After you've connected your BigCommerce account, you'll want to review the settings for the Partial.ly integration with your BigCommerce account. See our BigCommerce FAQs for more details.
Have more questions?
Email us at support@partial.ly.