1. Go to the integration section of your Partial.ly merchant settings and and select 'Connect my New Freshbooks account' button in the Invoicing & Accounting section at the bottom of the page.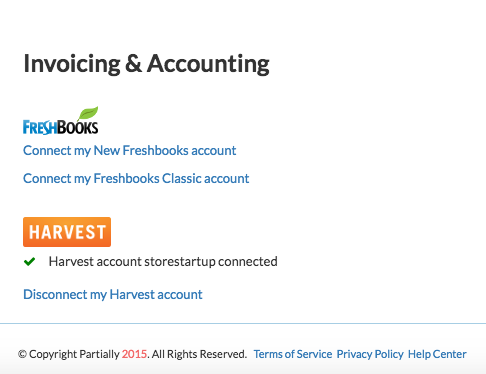 2. Select the 'Allow access button' to connect your New FreshBooks account to Partial.ly. Note: you may be required to login to your New FreshBooks account.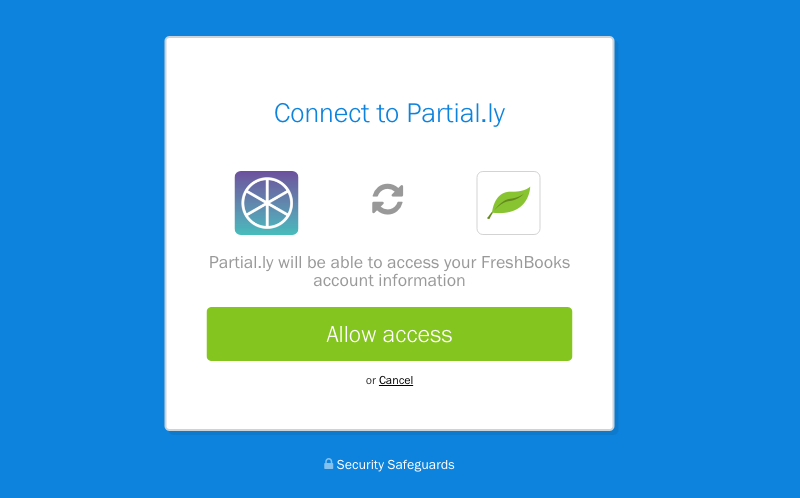 3. Select your business from the dropdown menu
Your New FreshBooks account is now connect. But, you'll also need to select the business you want to use with Partial.ly from your list of businesses in your FreshBooks account.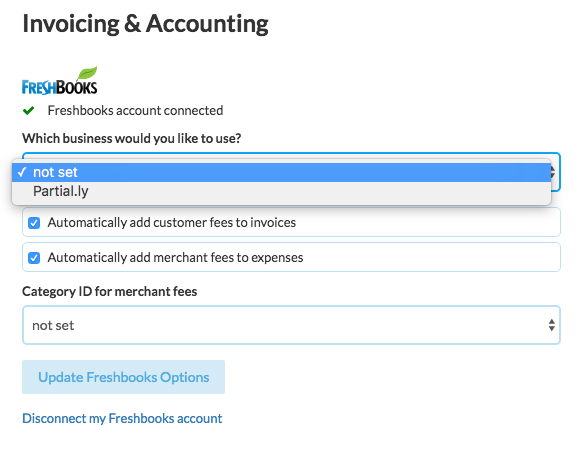 4. Select your optional settings
When you connect your New FreshBooks account, there will be two checkboxes selected by default:
Automatically add customer fees to invoices
Automatically add merchant fees to expenses