Offers and payment plans can also use a manual schedule so they aren't fixed to an automated payment schedule. Manual offers and payment plans are ideal for pre-orders, event sales, product launches etc.
With manual payment plans, you or the customer can manually submit payments of any amount, as you see fit, until the plan is paid in full. If needed, you can share the following article with your customers on how they can submit their payments: How Customers Submit Payments.
To set up a manual offer or payment plan, select the "Manually process future payments" option at the top of the Payment Schedule section. You'll need to manually type in a description for how and when the remaining balance will be billed. This description will get added to the customer agreement that the customer signs when opening the payment plan and helps solidify the terms between you and your customer.


Batch Payments
For manual payment plans, merchants have the ability to run batch payments when they wish to process payments on multiple plans at once.
This can be done under Payments > Payment Batches and clicking the 'New Payment Batch' button.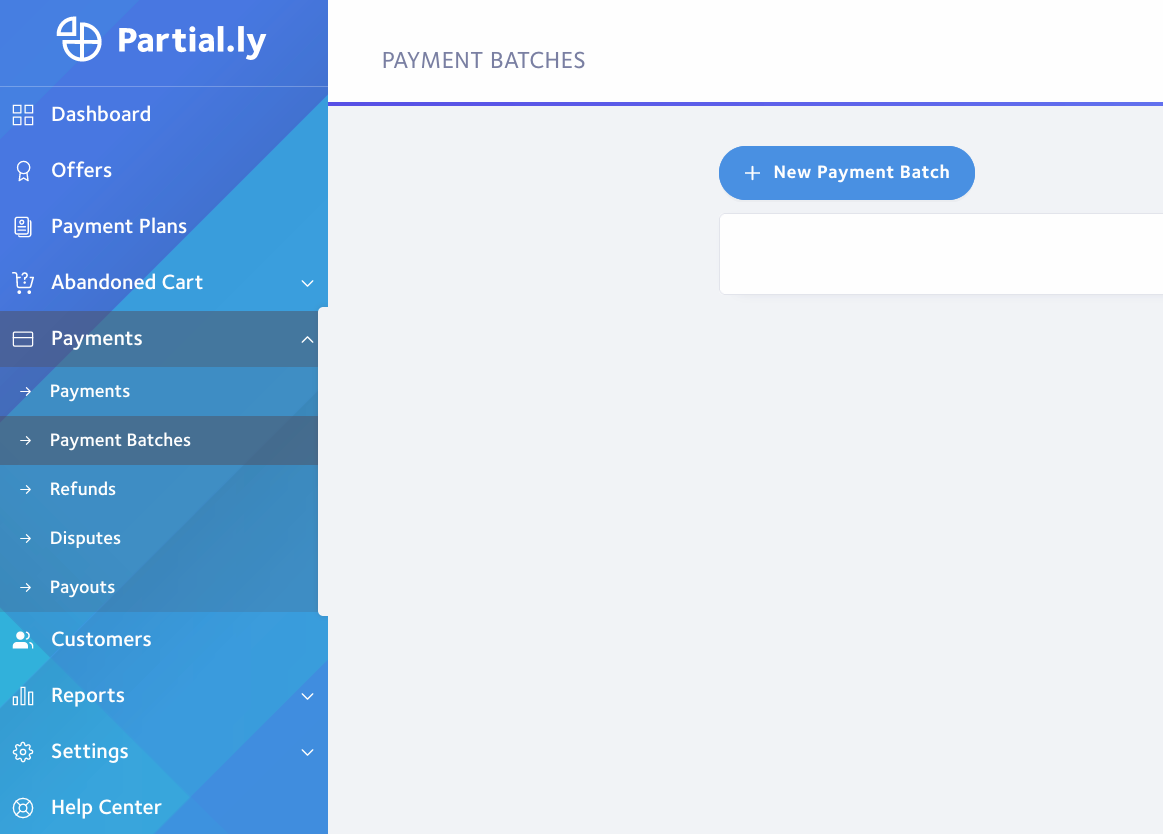 Once you click the 'New Payment Batch' button, you will be lead to a page where you can select the payment plans you wish to process.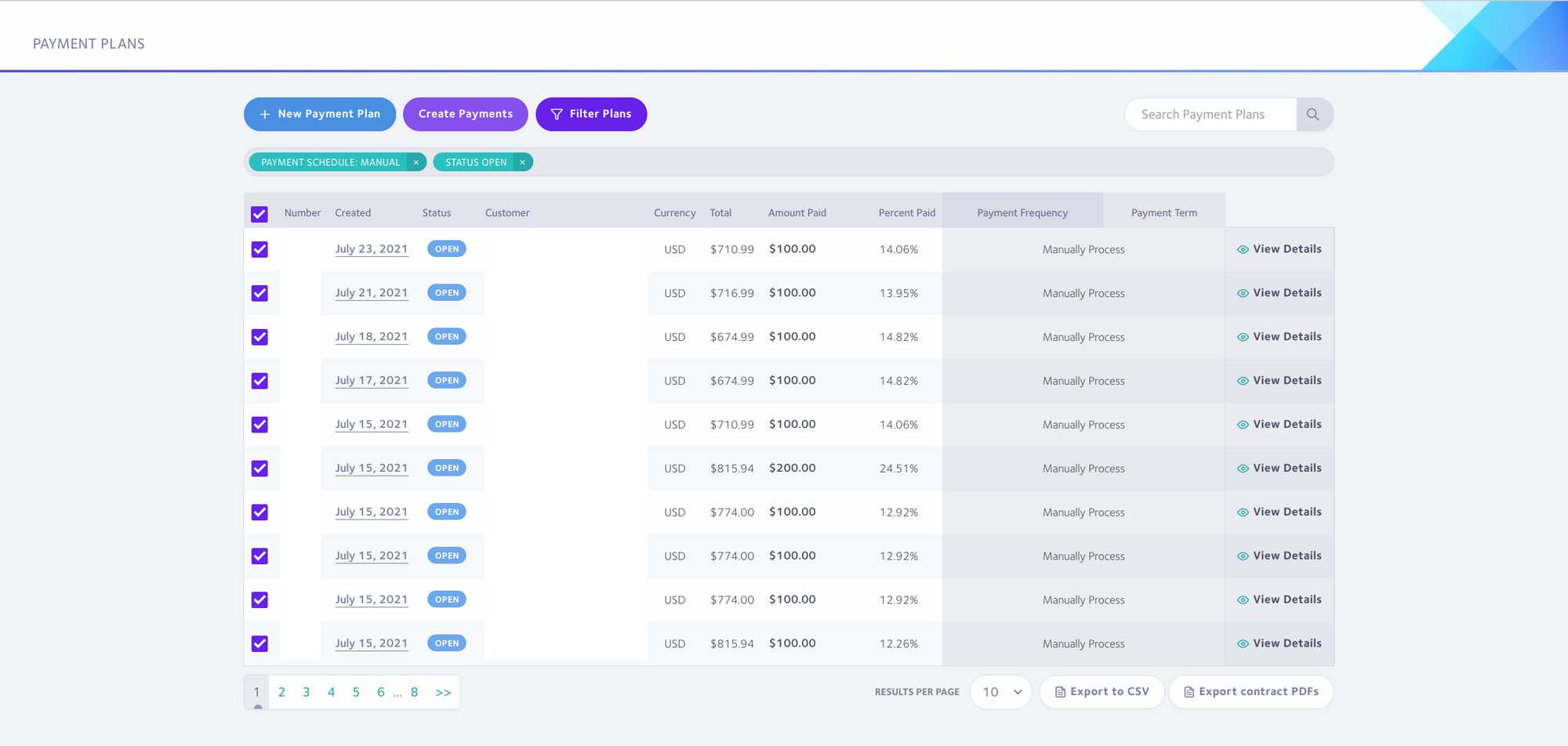 If needed, you can use the filter button to select plans that meet a certain criteria. (e.g. only processing the balance for plans using a specific offer.)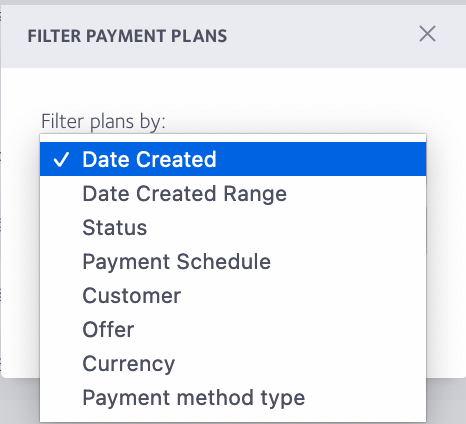 Once selected, click the "Create Payments" button.

You can then select to either process:
The balance
a fixed amount
percentage of the total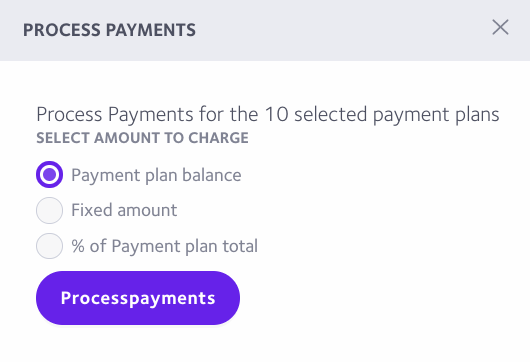 Once selected, click "Process Payments". Payments will immediately appear under the Payments section of your account and the customer will be notified.
Have more questions?
Please email us at support@partial.ly