Adding Partial.ly to your Shopify shop involves copying and pasting a snippet of code to which will embed the Partial.ly checkout button on your site. The checkout button is linked to an offer which determines the payment plan terms available to your customers. See our offers section for more details on how to create offers.
To add a Partial.ly checkout button to your shop, navigate to the Offers section in the Partial.ly merchant portal, then click the integration tool link next to the offer you would like to use.
This will then take you to the integration page where you can configure various options for the checkout button, and automatically generate a piece of code to copy and paste into your shop's template.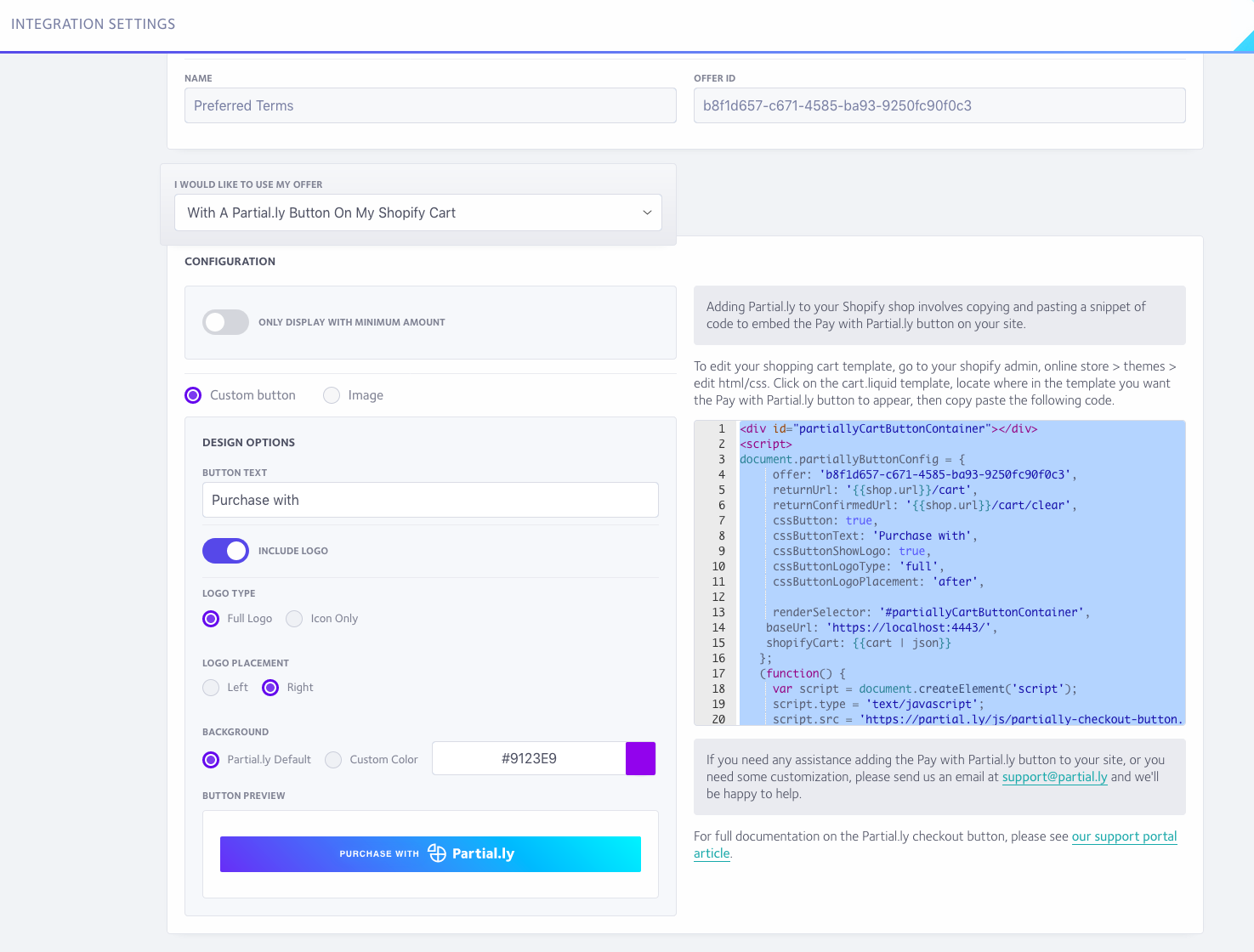 Select "With a Partial.ly button on my Shopify cart" from the first dropdown menu. If you want a minimum value for payment plans to be available, select the check box and enter a value. Next, you can select a button design. The HTML code in the box will be the code to copy and paste onto your Shopify site.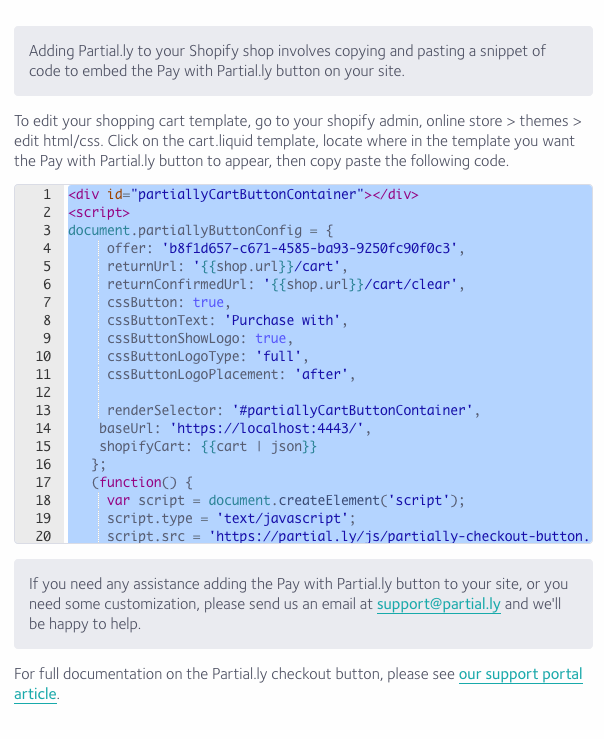 To edit your shopping cart template, go to your shopify admin, online store > themes > edit html/css. Click on the cart.liquid template, locate where in the template you want the Partial.ly button to appear, then copy paste the code from the integration tool.
For more details on configuring the checkout button, see our Partial.ly checkout button support article.