Sign Up and Connect Your Store
Once you sign up at https://partial.ly/register, you will need to connect your Shopify store to your Partial.ly merchant account. This can be done under Settings > Integrations.

Enter your Shopify Domain
On the next page you will need to enter the domain name of your Shopify store and click the 'Connect to Shopify' button.
ONLY enter the middle portion of your URL link and not 'https ://www.' or '.myshopify.com'. Those are prefilled.

If You Don't Know Your Shopify Domain
Your Shopify domain will be in the format 'your_shop_name.myshopify.com'. It is the default address provided to you by Shopify when you first opened your store.
You can read more about Shopify domains here: https://help.shopify.com/en/manual/domains
If you can't remember your Shopify domain, you can find it by logging into your Shopify admin and going to settings. It is also the URL of your Shopify admin.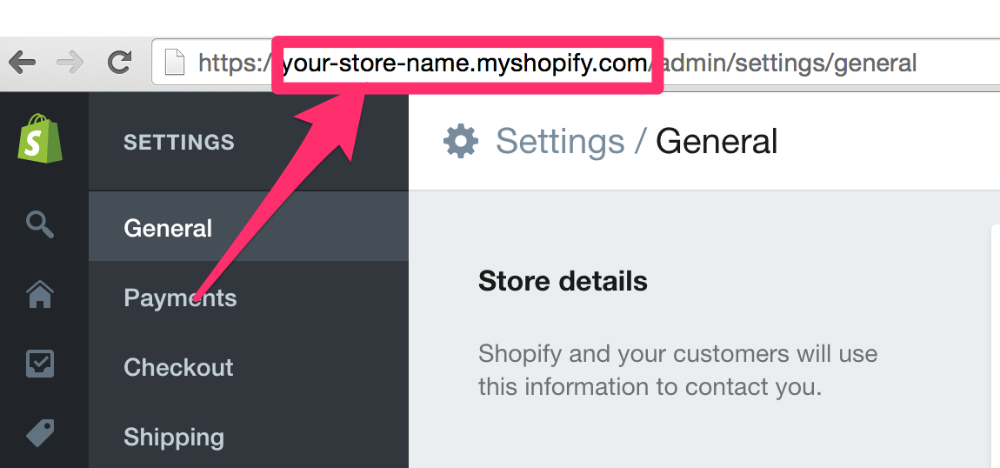 If you are unable to locate your myshopify.com domain, please contact Shopify Support.
Shopify Settings
After you've connected your Shopify store, you'll want to review your Shopify settings within Partial.ly. They can help control how Partial.ly creates your Shopify orders.
You can find them under Settings > Integrations > Shopify Settings. See our article on Shopify Settings for more details.
Have More Questions?
Please email us at support@partial.ly.