You can connect your Shopify account two different ways:
Option 1 - Adding Partial.ly from the Shopify app store
Option 2 - Connecting Shopify from your Partial.ly account
Both will work just as well. Option 2 will require you to sign up for Partial.ly first.
Option 1
Go to the Shopify App Store and find the Partial.ly app. Click the "Get" button on the right side of the page. You'll then need to login with your Shopify credentials and authorize Partial.ly.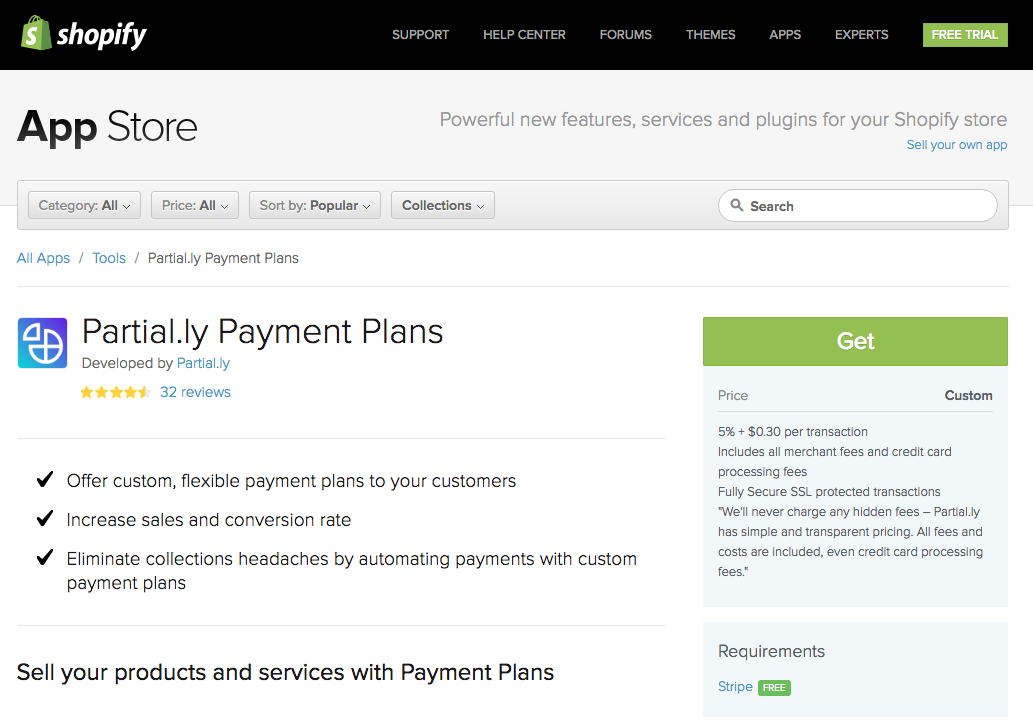 Option 2
Sign up for a Partial.ly account at https://partial.ly. From the Partial.ly merchant portal, click Settings then integrations. In the Shopify section, click the Connect Shopify account link. You'll be taken to a Shopify authorization page to authorize Partial.ly.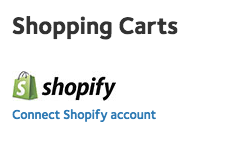 After you've connected your Shopify account, you'll want to review the settings for the Partial.ly integration with your Shopify account. See our Selling with payment plans on your Shopify website for more details.