Partial.ly works with a variety of integration partners. A full list of our integration partners can be found here: Partial.ly Integration Partners.
For more info on your specific integration, please click the following link and type in the name of your platform or software: Integration Support.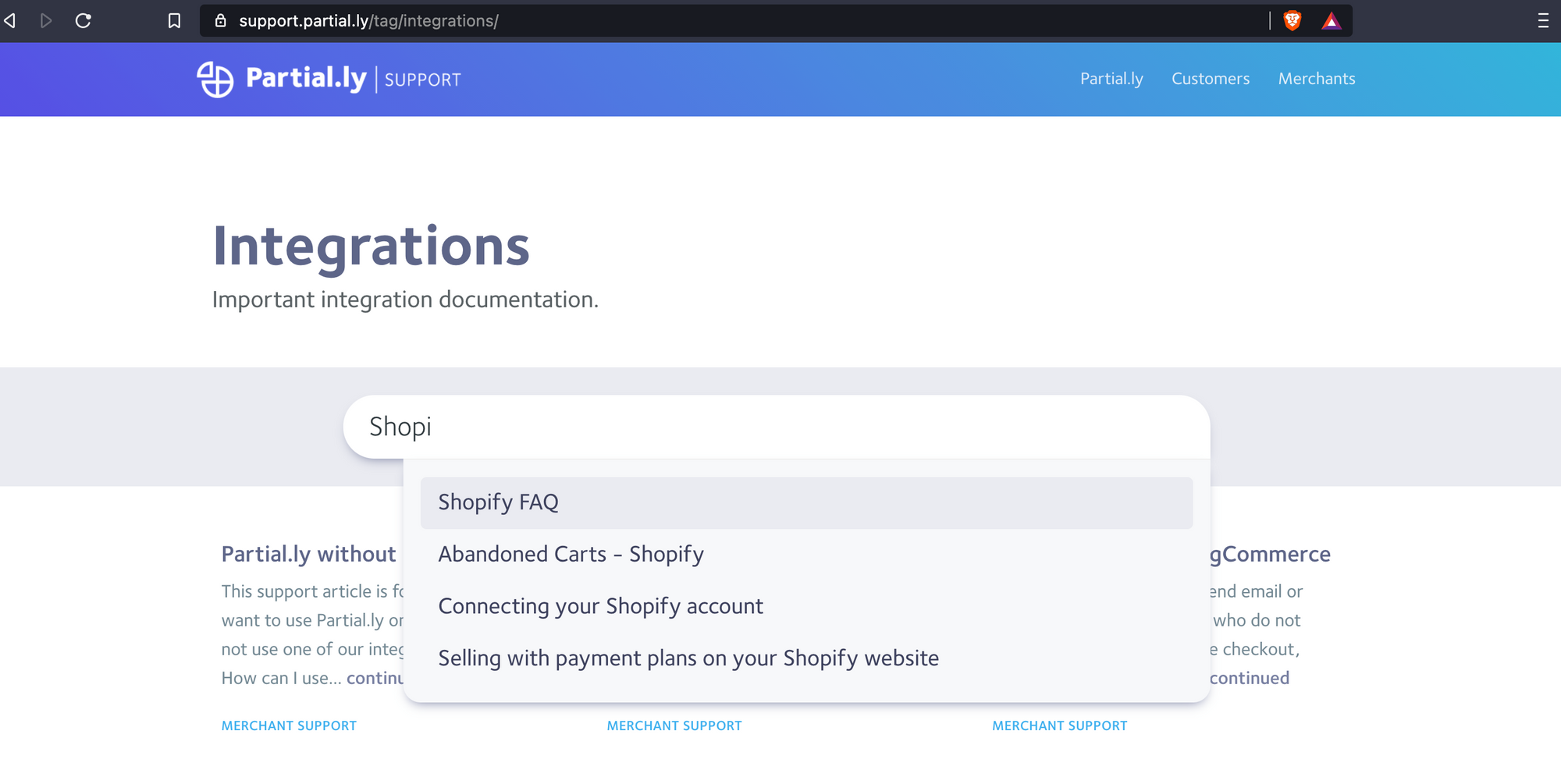 If you do not use one of our integration partners, and still want to use Partial.ly on your website, no problem. Please view Using Partial.ly Without an Integration.
If you do not wish to use an integration, nor have a website, please read our article on Using Partial.ly as a Standalone Software.
Have more questions?
Please email us at support@partial.ly